Dangers of Improper Windshield Installing
Incorrectly installed windshields pose a major risk to drivers and passengers. Poor installation compromises the integrity of the windshield itself, as well as the structure of the car.
How is Your Windshield a Safety Feature?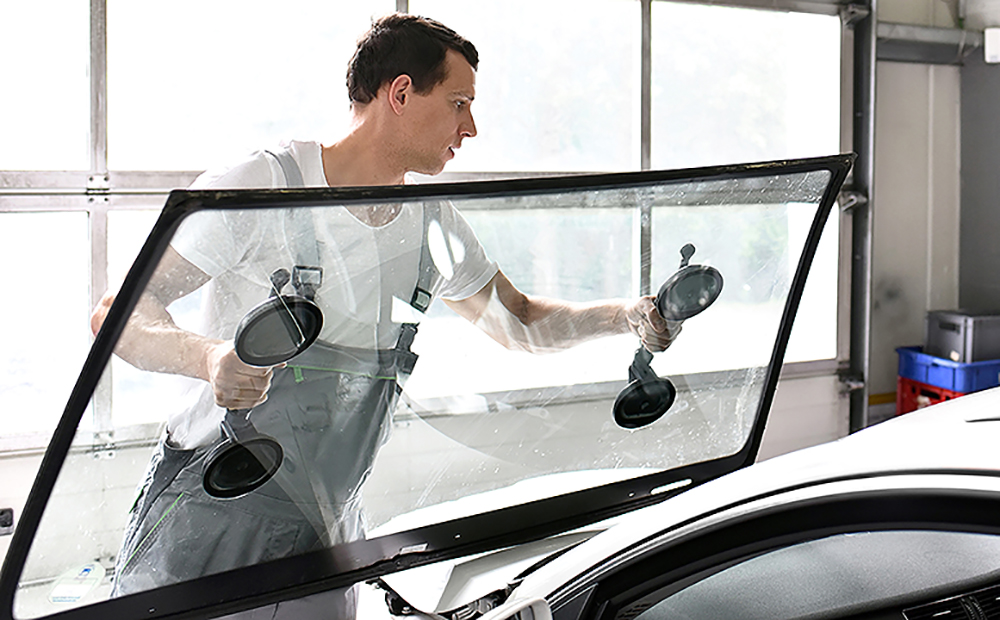 A windshield is composed of two pieces of safety-graded glass that is sealed together with an extra layer of protection. The windshield is then installed using an adhesive that keeps the window in place. When installed correctly, it provides safety to the vehicle's passengers.
Your windshield helps protect objects from flying into your vehicle in the event of an accident. The extra layer of protection should stop an object before the entire windshield is shattered. Upon impact, your windshield works to keep the driver and passengers from being propelled from the vehicle.
The windshield acts as a barrier between the airbags and the outside of the car. If the windshield  is installed correctly, the airbag will bounce off the windshield and offer passengers the highest amount of protection.
The windshield contributes to the structure of your vehicle, because it provides strength to the framework of your car. In the event that your car was to roll over onto is roof, the windshield should help prevent the roof of the car from caving in.
Making Sure Your Windshield is Installed Correctly
There are a few key factors that go into choosing the right company to install your windshield. Here are the major things you should consider when having your windshield replaced:
Auto glass specialists have special certifications to provide high-quality and safe service. Ask your auto glass repair shop if their technicians are certified.
Federal Motor Vehicle Safety Standards (FMVSS)
These safety standards ensure all automobile repairs are done to the highest safety requirements possible. Make sure your auto glass repair shop is using products that are approved by the FMVSS.
There are many manufacturing companies that create windshield glass, offering a variety of glass quality. Typically, your insurance company works with a specific manufacturer who will provide the shop with your windshield glass. Research the manufacturing company to make sure they meet your safety standards.
The highest-quality windshield replacement shops will offer a lifetime warranty on their replacements. A warranty shows that the shop stands by its products and service and will promise to fix any issues that may come up.
Be Prepared When You Replace Your Windshield
Asking these questions of auto glass professionals will help you make the right choice in technicians. Glass Works Auto Glass, your local windshield replacement specialists in Tulsa, offers excellent service and products. They are available to answer any questions you may have about replacing your windshield and can give you peace-of-mind that your windshield is installed correctly.
Sources:
http://www.carwindshields.info/right-and-wrong-ways-to-replace-a-windshield
http://www.tpglassworks.com/windshield-replacement/the-importance-of-proper-windshield-replacement/
http://www.rockwallautoglass.com/resources/windshield-repair-articles/importance-of-windshield-repair.asp