What to Expect After Your Auto Glass Repair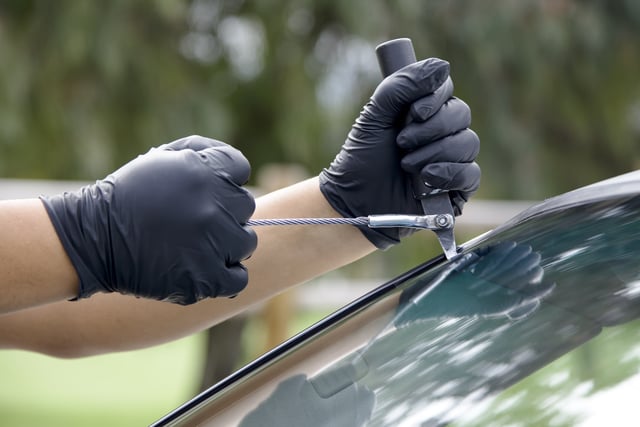 After you have your auto glass repaired or replaced, you will want to make sure you know when it is safe to drive your vehicle again. The proper treatment and care of your car's windshield after repairs is imperative to the success of those repairs. If you do not treat the glass correctly, there is a chance your windshield warranty could be voided.
What Steps Should You Take After Windshield Repair?
Your glass repair technician will give you specific instructions to follow after your repairs, depending on the products they used. Here is a basic guide for other steps you can take to ensure your repairs are a success.
Preserve the New Glass
You will be given specific instructions regarding when you can drive your car again. Take caution when using the vehicle to avoid any damage to the windshield. Avoid driving your car through a car wash until the recommended time for the adhesive to seal correctly has passed
Be gentle with your car during the first 24 hours. Try not to slam any doors or drive on rough roads that may jolt the windshield. If you are forced to leave your car outside, open a window slightly to relieve some of the pressure inside the car.
Inspect the Seal
If you notice any small leaks or feel there may be an area that is not sealed correctly, call the auto glass technicians right away.
Consider a Different Route
If a repair or replacement was conducted due to damage from rocks or branches, there is a chance the route you drive on every day is going to cause the same problem. If possible, change your route to avoid this type of debris. Heavy-traffic roads, such as highways, can pose potential risks with a higher chance of rocks and other debris falling off of trucks. Try to avoid these roads in your travels the first few days after your windshield replacement.
Change Your Parking Situation
Windshield replacements that were a result of a break-in or vandalism can be extremely stressful. To avoid a repeat attack, park your car in a garage. If that is not possible, relocate to a well-lit parking lot that can offer more security for your vehicle.
Maintain Contact with Your Auto Glass Repair Specialist
The experienced technicians who replaced your windshield are your best resources when you have questions or concerns about your windshield. If something does not seem right, contact them right away. A mobile auto glass technician may even be able to come and check out the windshield the same day to ensure the seal has adhered correctly and that your windshield is safe.
Glass Works Auto Glass—your auto glass repair specialists in Tulsa, offer-high quality windshield repair and replacement. If you have a chip or crack, or you are concerned about the seal of your windshield, contact them today. Their friendly representatives can take your call and answer any questions about the windshield replacement process.
Sources:
http://nearsay.com/c/156478/31303/the-dos-donts-to-follow-after-auto-glass-replacement
http://www.actionautoglass.com/life-after-auto-glass-replacement/