Five Reasons to Get Your Auto Glass Repaired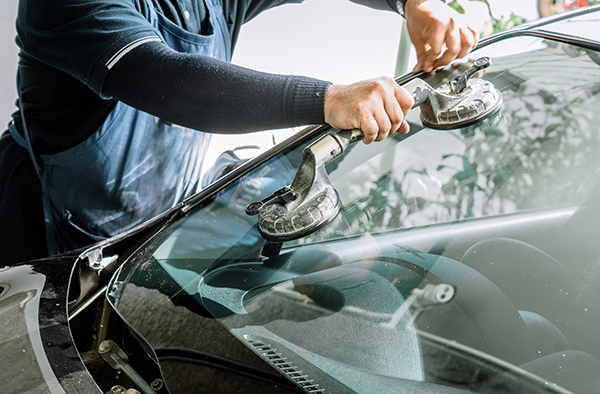 Minor window cracks and dings may seem like no big deal and can easily be put off by car owners. Cracks in windshields can get worse over time and can even result in the entire windshield needing to be replaced. As small cracks grow, the safety of your window or windshield is compromised. Here are five reasons why you should not wait to get your window repaired.
Keep Your Window from Shattering
Small chips and cracks might not seem like a problem, but they pose a major threat to your car. Cracks tend to grow over time and can eventually spread across your windshield. This is dangerous in the event of a car accident, making your windshield more likely to shatter since there are weak points in the glass.
Extreme Temperatures Will Make It Worse
If your windshield has a crack or chip and is exposed to extreme heat or cold, the problem will get worse. Extreme cold makes windows shrink slightly, which can cause larger cracks to shatter. Extreme heat does the opposite, causing your windshield to expand, which can cause stress and make cracks larger.
Decreased Visibility
Depending on the location of the chip or crack in your windshield, you may be experiencing decreased visibility while driving. Repairing these damages will ensure you are driving safely will full visibility.
Prevent Water Damage
The size of the cracks in your windshield might be allowing some rainwater to enter your car. Repairing the cracks can help prevent future water damage that will incur costly repairs to the interior of your car.
Avoid the Threat of Theft
A cracked windshield can be a target to someone who is looking to steal valuables from your vehicle. The crack makes your vehicle look weak. Anything of importance sitting in your car may increase your risk.
Discuss Your Repairs With a Specialist
There are many auto glass repair specialists in Tulsa. Professionals like the ones at Glass Works Tulsa are available to discuss the type of crack or chip you have and how it can be repaired. The technicians will analyze your windshield and determine the best course of action.
Check in With Your Insurance Company
Most auto insurance policies cover minor windshield repairs. Check your policy to determine your coverage. Glass Works works with your insurance company to ensure a seamless experience.
Repairs are Quick and Convenient
Most chip and crack repairs can be done in 30 minutes or less. If your windshield needs to be replaced, it can typically be finished in one to two hours. Companies like Glass Works offer mobile auto glass services, allowing you to have your windshield repaired on your schedule. This service is convenient because it gives you the opportunity to have repairs done at home or work.
Schedule Your Repairs Today
Do not waste any more time or risk further damage to your car. Contact an auto glass repair specialist today and schedule your repairs.
Sources:
http://lpautoglassorlando.com/blog/auto-glass-repair/4-safety-reasons-to-get-a-power-window-repair/
http://nearsay.com/c/185486/31303/4-reasons-auto-glass-repair-is-important
http://glasswerksmn.com/3-reasons-car-window-repair-is-important