Windshield Repair Service in Tulsa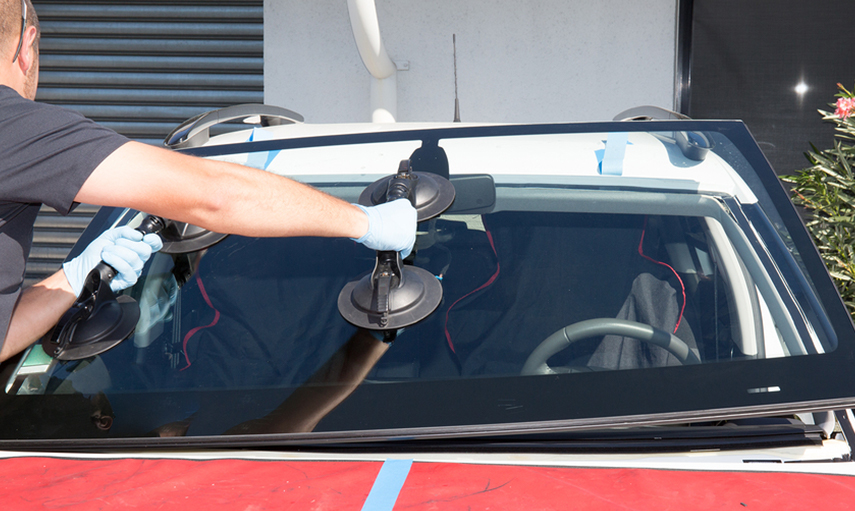 Safety is our top priority when it comes to windshield repair service. We know that your windshield plays a crucial role in the structural integrity of your vehicle and the safety of everyone on board. Even a small chip or crack can compromise the strength of the windshield, which is why we recommend addressing these issues promptly. Our skilled technicians use state-of-the-art equipment and high-quality materials to ensure that your windshield is repaired or replaced to meet the highest safety standards.
In addition to ensuring your safety on the road, we also focus on providing you with a clear and unobstructed view of the world outside. A damaged windshield can hinder your visibility, making driving hazardous. Our windshield repair service not only restores safety but also improves your driving experience by giving you a crystal-clear view of the road ahead.
Whether you're dealing with a minor chip or a more extensive windshield issue, our mobile auto glass repair team is here to help. We understand that life doesn't pause for auto glass problems, and that's why we offer flexible appointment scheduling to accommodate your busy life. Simply give us a call, and we'll arrange a time that works best for you.
When you choose Glassworks Auto Glass for your auto glass needs, you're choosing a company with a strong commitment to customer satisfaction. We stand by the quality of our work and the durability of our repairs. Our goal is to ensure that your auto glass is in excellent condition, enhancing the overall safety and aesthetics of your vehicle.
We understand that cost can be a concern when it comes to auto glass services, and that's why we offer competitive pricing. We believe that everyone should have access to high-quality auto glass repairs and replacements without breaking the bank. Our transparent pricing ensures that you know exactly what to expect, with no hidden fees or surprises.
In addition to providing exceptional auto glass services in Tulsa, we also take pride in our role as responsible community members. We believe in giving back, and that's why we actively support local charities and initiatives. When you choose Glassworks Auto Glass, you're not only investing in the safety and well-being of your vehicle but also contributing to the betterment of our community.
Don't wait until a small chip becomes a major problem. Contact Glassworks Auto Glass today for all your auto glass needs in Tulsa. We're here to provide you with the highest level of service, convenience, and affordability. Give us a call at 918-610-9967 to schedule your mobile auto glass repair appointment. Experience the difference with Glassworks Auto Glass and drive with confidence knowing that your auto glass is in expert hands.
In conclusion, Glassworks Auto Glass is your trusted partner for all things related to auto glass services in Tulsa. Whether you require a windshield repair service or a complete replacement, our team of experts is ready to serve you with professionalism and efficiency. With our mobile auto glass repair service, we bring the solutions directly to your location, ensuring your convenience and peace of mind. Choose Glassworks Auto Glass for quality, safety, and reliability in Tulsa's auto glass industry.