Tulsa's Number One Auto Glass Service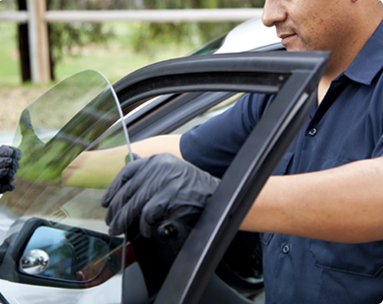 Are you currently in the market searching for reliable auto glass services in Tulsa? If you're looking for top-notch auto glass solutions, your search ends here. Don't waste any more time—the perfect company is ready to meet your needs. We're dedicated to ensuring you have the best experience possible when it comes to auto glass services in Tulsa. So, if you're seeking a fresh perspective on finding auto glass repair service in Tulsa, you're in the right place.
Introducing Glassworks Auto Glass, Tulsa's premier mobile auto glass repair specialists. Our commitment is to offer unparalleled auto glass services, including windshield repair and replacement. We understand that dealing with broken windshields and chips can be frustrating. However, our team of experts is here to make it easier for you.
Our mobile auto glass repair service is designed with your convenience in mind. We know that your time is precious, and that's why we offer on-the-go services that come to you. Whether you're at home, work, or anywhere in between, our mobile team will ensure your windshield repair or replacement is hassle-free.
When it comes to windshield repair service, we're the experts you can trust. Our experienced technicians are highly skilled in using the latest technology and high-quality materials to restore your vehicle's safety and appearance. We understand the importance of a clear, damage-free windshield in ensuring your safety on the road.
But that's not all—Glassworks Auto Glass goes the extra mile to provide you with affordable solutions. We believe that safety should never come at an exorbitant price. That's why we offer competitive pricing without compromising on the quality of our work. Our quick and efficient services typically take only 15 to 30 minutes, ensuring you can get back on the road with a clear and secure windshield.
Here's your opportunity to experience the difference with Glassworks Auto Glass. Don't miss out on this fantastic offer. Contact us today for a free consultation or a quote. We're Tulsa's number one choice for mobile auto glass repair, and we're here to provide you with top-notch windshield repair and replacement services.
Still not convinced? Take a moment to read through our testimonials. Real clients have shared their positive experiences with our company. See for yourself what our satisfied customers have to say about the quality of service we provide when it comes to auto glass services in Tulsa.
Don't let windshield troubles hold you back. Give us a call at 918-610-9967 to experience the best auto glass services in Tulsa. The solution to your auto glass needs is just a phone call away. Call today and discover why we're the trusted choice for windshield repair service and mobile auto glass repair in Tulsa.
When it comes to mobile auto glass repair in Tulsa, we take great pride in our ability to offer you the utmost convenience. We understand that a damaged windshield can disrupt your daily routine, and that's why we bring our expertise and services to your doorstep. No need to take time off work or rearrange your schedule to get your auto glass repaired. Our team will come to your location, whether it's your home, office, or another convenient spot, and take care of your auto glass needs promptly and professionally.
Our mobile auto glass repair service is not only convenient but also eco-friendly. By providing on-site services, we reduce the carbon footprint associated with driving to a repair shop, making it a greener choice for you and the environment.
At Glassworks Auto Glass, we're committed to serving the entire Tulsa community with excellence. Whether you drive a compact car, a family SUV, or a heavy-duty truck, our experienced technicians have the expertise to handle all types of vehicles. We work with all major car brands, ensuring that no matter what you drive, your auto glass will be in capable hands.