Ask the Right Questions Before Your Windshield is Replaced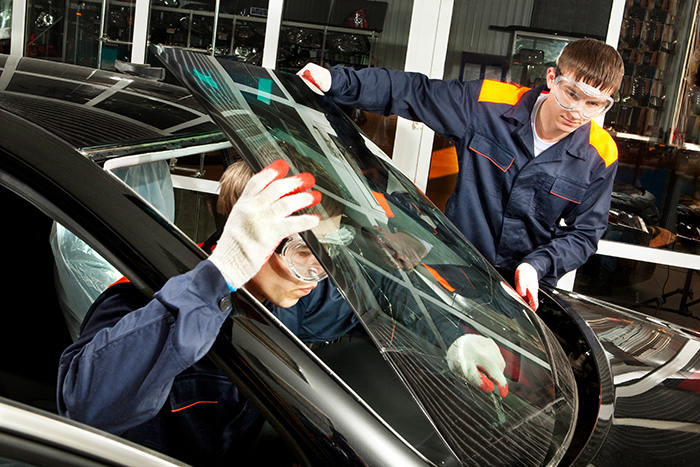 After doing your research and getting all of your questions answered, you are ready to have your windshield replaced. Glass Works Auto Glass offers quality windshield replacement service from professional technicians.
Shopping around for an auto glass replacement company is important. It is easy to choose the first company you come across. Take a few extra steps to ask the right questions of the windshield replacement companies in Tulsa to make sure you are finding the best company for your needs.
Your Safety is at Stake
Windshield replacement is not a topic that should be taken lightly. Having your windshield in proper condition could mean the difference between life and death in a serious accident. Along with seatbelts and airbags, your windshield is one of the most important safety features of your car. It can help protect against anything puncturing the window in an accident, or keep you or passengers from being propelled from the car.
What are the Right Questions?
As you are searching for the right window replacement company, there are some questions you should ask. Here is a list of important questions and why they matter.
Are the technicians trained and certified?
There are specific training requirements for technicians to be certified to replace windshields. Ask the auto glass repair facility if their technicians are certified.
Do you use products that meet the Federal Motor Vehicle Safety Standards (FMVSS)?
The FMVSS offer guidelines to automobile repair ships to ensure they are using top-of-the line safety materials. For the safety of yourself and your passengers, only replace your window at a facility that is meeting these guidelines.
Do your window replacements come with a warranty?
Most companies will provide a free warranty with the replacement of a windshield. This warranty typically covers any manufacturers damage or workmanship issues.
How long will the window replacement take?
While this question helps for your planning purposes, at also says a lot about the quality of service you are receiving. The window replacement should take about an hour, but the amount of time before you drive afterward is more important. Quality adhesives take two to three hours to dry properly.
What kind of adhesives are you using?
Asking for more information about the adhesive that is being used can give you an idea of its safety level. Will the old adhesive be removed? Will the technician wear gloves so he does not contaminate the adhesive? How long does it take to be set? These questions help determine if the adhesive being used is of the highest safety standards.
Ready to Schedule Windshield Replacement Services
Glass Works Auto Glass specializes in windshield repair and replacement and can answer any other questions you may have about the replacement of your windshield.
Sources:
http://billsglass.com/auto-glass/5-things-you-need-to-know-before-replacing-your-windshield/
https://www.mrrooter.com/about/blog/2012/april/life-saving-questions-what-to-ask-before-getting/
http://idealautoglassflorida.com/questions-ask-replace-windshield/