Car Window Repair Sand Springs, OK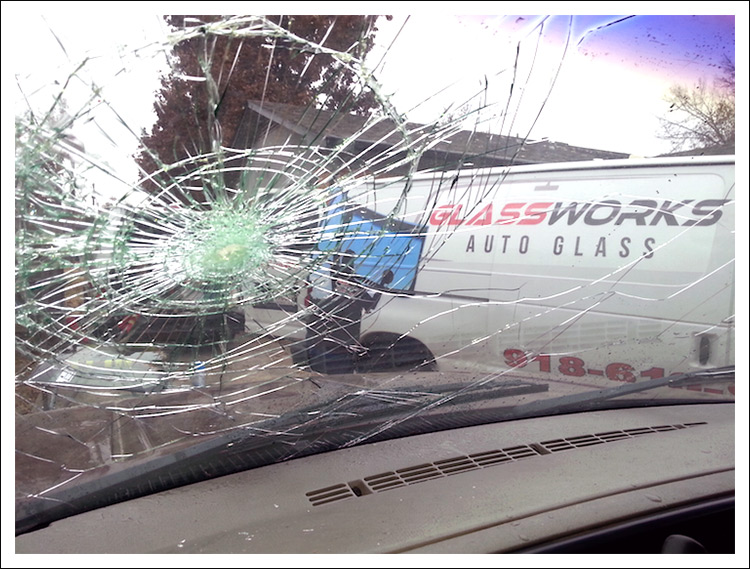 Part of owning a car is taking care of damage when it occurs. Unfortunately, windshield damage is an unavoidable part of driving. Whether a rock flies up and hits the corner or a coin flies out of another vehicle and nails your windshield, the road is full of dangerous objects that can collide with your vehicle. While the damage might look minuscule and insignificant, contacting a car window repair shop immediately is wise to eliminate the possibility of the damage spreading over time.
Experts in Windshield Crack Repair
The technicians at GlassWorks Auto Glass are trained to provide each customer with the fastest, most comprehensive, longest-lasting auto window repair in Sand Springs. Our company is family owned and operated, so we make a conscious effort to make customers feel like a part of the family by providing the best service possible.
Welcome to the Glass Works Family!
With an average of 15 years of experience and over 30 years in business, the combination of our technicians with our business practices is the perfect recipe for customer satisfaction with every auto window repair. Another large part of our business model is finding the most cost-efficient methods for helping customers get the repairs they need.
For glass window repair, the best way to stay cost-friendly is by visiting our shop as soon as you notice any type of windshield crack. Some cracks might resemble a starburst, with small cracks pointing in several directions. Others might look more like a bullseye, with a small bowl-like shape. Regardless of size, all cracks require attention, and we recommend car owners visit us as soon as they identify any damage to their windshield.
How the Car Window Repair Process Works
For standard auto windshield repair in Sand Springs, our technicians focus on the three following goals in their service:
Our goal is to perform the windshield crack repair in less than 30 minutes for every customer.
We ensure the windshield isn't susceptible to additional cracking, and restore strength to the glass.
Affordable. Some insurance companies will cover the damage completely, but for those without adequate coverage, GlassWorks Auto Glass provides the best price solutions.
People with busy schedules can sign up for our mobile windshield repair. Our team at GlassWorks Auto Glass understands not everyone has the freedom to come to the shop, so we will send our technicians directly to you! This type of service distinguishes our operation from competitors and helps us create strong customer relationships.
Request service online or call 918-610-9967 to speak to a GlassWorks Auto Glass representative about your auto glass repair needs.
I heard about Glass Works Auto Glass through Ford. My car was broken into Thursday night, and they came out on Friday and fixed it within an hour. Great customer service over the phone, and very nice in person. There is no additional charge for at-home service. They even vacuumed out the broken glass.
– Candace P., Broken Arrow, OK