Busting Through the Myths About Auto Glass Repair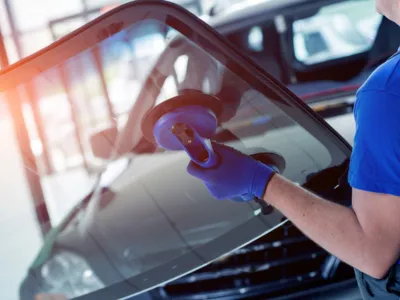 Today, most people go to the internet for advice on how to handle certain predicaments. There are many claims on the internet about quick fixes for your windshield, or other false information regarding your window repair. Here are some common myths that we have researched and debunked.
Myth No. 1 – Don't Worry About Small Chips
Many sites on the internet claim that small chips in your windshield are nothing to worry about and won't do any further damage. Glass repair specialists strongly disagree. Over time, small chips or cracks in your windshield can grow, causing you to have a much bigger problem. Talk with a specialist about getting your small chip repaired before you have to replace the entire windshield.
Myth No. 2 – It is Very Expensive to Repair or Replace a Windshield
If you do not have auto insurance, replacing a windshield can be quite pricey. Most insurance policies cover damage to your windshield and will repair or replace the windshield at no cost to you. Utilizing a glass repair specialist in Tulsa, such as Glass Works Auto Glass, will give you a better idea of what your cost will be to make the repairs. Usually, there is little to no money out of your pocket.
Myth No. 3 – Fixing it on Your Own Will be Faster and Cheaper
Many auto stores or chains, such as Wal-Mart offer at-home repair kits for window chips and cracks. While this is very inexpensive up front, these kits do not fix the problem and will cost you more money in the long run. Taking your car to a professional when you notice a problem is the best way to ensure your windshield is repaired the right way the first time.
Myth No. 4 – Small Chips Mean I Need to Replace the Whole Windshield
In the past, there were no methods to repair chips and cracks. A chip required a windshield replacement. Updated technologies and products now allow glass repair technicians to fix small chips and cracks without having to replace the windshield.
Myth No. 5 – Your Car Insurance Rates Will Go Up
Minor chips and cracks are covered by your insurance company and should not make any of your rates increase. Talk to your insurance agent today to determine your coverage and find out if these repairs will make your rates rise.
Find a Glass Repair Specialist Today
If you notice any chips or cracks in your windshield, contact a specialist today. Local companies in Tulsa, such as Glass Works Auto Glass, have professional glass repair technicians who can address the issues with your windshield and recommend a course of action. Talking to a professional will give your more information than what is offered by some claims on the internet.
Glass Works offers convenient scheduling and strives to meet the needs of every customer. They offer mobile repair and replacement and can come to your home or office to make any necessary repairs. Contact them today.
Sources:
http://adventureautoglass.com/3-most-common-fallacies-concerning-windshield-replacement/
https://www.taylorautoglass.com/windshield-repair/