Costs of Auto Glass Repair & Replacement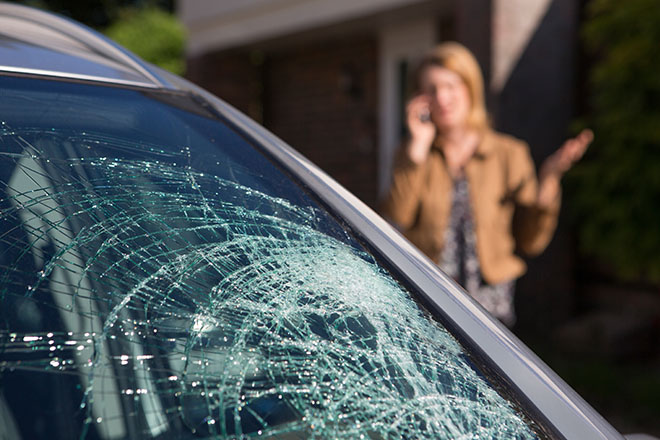 When your auto glass gets a chip or crack, you may think it is not a big deal. However, that chip or crack can spread and turn into a costly windshield replacement if it is not taken care of in a timely manner.
Over time, moisture and dirt can get into the crack in your windshield and cause it to weaken. Additionally, during the winter months moisture in your windshields crack can freeze and ultimately lead to the crack spreading. During the summer months, the heat will increase the temperature of your windshield which will lead to the crack to expand.
Cost Of Windshield Repair
If the crack or chip in your windshield is smaller than a quarter, it can be repaired. As a matter of fact, most insurance companies will cover the costs of windshield repair due to safety hazards and most claims will not impact your insurance rates.
However, if you are looking to pay for a chipped or cracked windshield repair out of your own pocket, costs can range from $40 to $100. The final cost all depends on the size of the crack and the total number of chips on the windshield.
Cost Of Windshield Replacement
Most windshield replacement costs can be covered by your insurance company and do not impact your insurance rates.
If you decide to pay out of pocket, windshield replacement costs can range from $100 to $400. There are a number of variable to take into consideration when replacing your windshield such as year, make and model of your car.
Windshield Repair Calculator
If you are looking to get a quick quote online, simply complete our online auto glass service request form and then give us a call at 918-610-9967 to get an even lower quote!
GlassWorks Auto Glass is a locally owned and operated windshield repair and replacement company located in Tulsa, Oklahoma. We carry a lifetime guarantee on every windshield replacement and our mobile service will come to you anywhere throughout the Tulsa area.
We look forward to hearing from you!